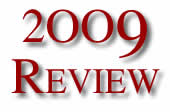 It's amazing to me how fast time can fly by. At times I feel like the short fat kid at field day! Which, I was never that kid and I apologize ahead of time if you were! It's been a great year for CreateFinancialWealth.com and I am excited to see what 2010 brings. I know for sure, it will bring more traffic, more people looking to start a home business or work from home, more personal development seekers and more revenue. I plan to add a few new features to the blog section of the site which will inspire more interaction from you, so get ready for it. And I know, you can hardly wait!
As much as I know that our past NEVER dictates our future outcome, our past does give us a mark to start from and outperform this coming year. A blog is a funny thing…..the more attention, work and value you put into it, the more traffic and revenue you generate from it. Imagine that!
So here are a few stats, in case you were curious:
Revenue generated through things such as Adsense, Affiliates and various methods, $49,111.94.
As of today, CFW's Alexa rating is

259,350

.
We have an average of 3,000 unique visitors per month and over 7,000 page views per month. All from Search Engine Traffic. I don't use CPC methods for generating traffic.
Site Expense = $75 for hosting! How's that for return on investment?
This site is hosted by none other than IPOWER.
Goals for 2010:
Triple my traffic
Triple my subscribers
Achieve an Alexa rating of less than 100,000
Create a CFW widget
Introduce additional Authors to the blog
Triple my income
Bring more value to you, my readers
Create a CFW Social Networking site
So as you can see, I have a lot planned for CreateFinancialWealth! It's going to be a great year!! Any suggestion you have that you'd like to see right here on CFW, let me know!!
Here are a few of my favorite posts of 2009:
Here are a few of my favorite inspirational videos posted here in 2009:
Comments
comments