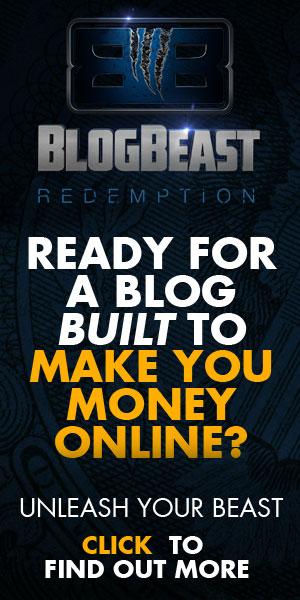 I tell you what…I am fired up right now. As you might already know, I am an affiliate with one of the most amazing, if not THE most amazing, opportunities on the planet. Making money online has never been easier, in my humble opinion. And I've been involved in my share of online opportunities.
I'm one of those guys who has earned an "above average" income in a home based business. I've had five figure months and six figure years, and all while working from home. Not everyone gets those results, and plenty of people get better results, but I'm here to tell you that in the next few months, I am going to trump any result I've ever had in the past…
…and I'm going to do it with the Blog Beast, Empower Network Version 2!
What is the Blog Beast?
As I mentioned above, I am an affiliate with an opportunity called the Empower Network. Well, over the last twenty months, they've paid out over $70,000,000 in commissions to affiliates around the globe.
That's a lot of commission!
The product is a blogging platform that is helping individuals and business owners around the globe get more exposure online. It's a blogging platform hosted on a top 100 trafficked domain name. It's creating results for people who have never, ever experienced results online before.
And in about 15 days, it's going to get much, much better.
The Blog Beast is a blogging system that will allow you to make more money, gain more exposure and blog with more ease than ever before. You'll be able to upload videos and post blogs from your cell phone without having to rip your hair out.
I'm telling you….it has already, and will continue to change the way people blog online.
How do you find out more about Blog Beast and capitalize on it's launch?
The best way to do it is to get started now. It's only $25. You don't want to wait until after the launch, believe me when I tell you this.
Why, because there will be HUGE benefits to getting in before the launch. As with any launch, a bunch o' money is made. And you'll end up with some of that going into your pocket!
To find out more about Blog Beast, CLICK HERE.
To get in now, and get "grandfathered" in, CLICK HERE.
And the unleash the Beast! Beast Mode: ON!