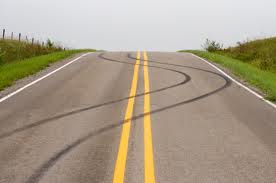 When you hear to words, "Graveyards," what thoughts come up for you?
Depending on your current employment, you might have a different thought process than someone else does, or maybe not.
Graveyard! Let's pause for a second there. What a term! Whoever came up with the nickname, "graveyards" for the night shift hours, should have copyrighted that. It's like death for employees. In most jobs, it's considered the crap shift…the one nobody wants. The only time I though graveyards were fun was in my adolescent years, because the boss wasn't there and I could do whatever I wanted!
On with my point, here's a little story about the graveyard shift that nearly killed me. Seriously.