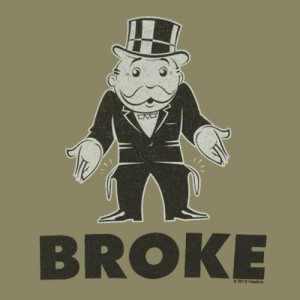 Have you ever been in a sticky situation, like being completely broke with only a few dollars in the bank account, having bills are due within the next day or so?
Or, right after being introduced to a business you know could mean the world of difference in your financial life, yet, you felt like you couldn't afford it…or that you were too broke to get started?
Are you sitting there shaking your head up and down in the affirmative?
My question to you then, what did you do about it?