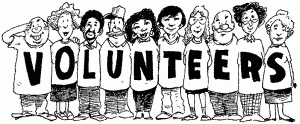 My oldest daughter entered into the school systems as a kindergartner back in 2006. Since 2005, I escaped from my job and started a home based business. Ever since that day, I've had the flexibility to volunteer in all of my children's classes in many different capacities. This year, I'm a school volunteer P.E. teacher….and I'm loving it!
Is there any better way to spend your time than with a bunch of screaming, happy third graders?
I think not….most of the time! Occasionally, there are those moments where I wonder if I have any control of them at all.