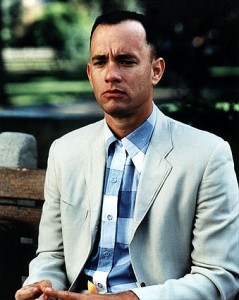 Many moons have passed by since the day I began my blogging career. Sometimes I wonder how things would have been then if I knew what I know now. If the Empower Network was around then, as Forest Gump says, I would be a "Gazillionaire" by now! Better late then never!
Which is the entire reason for this blog post. I want to tell you how you can build a residual income stream through blogging that will continue to pay you for years to come.
How to build a residual income stream through blogging
As you may already know, I am a blogger on the Empower Network, which is built around a multi-user wordpress platform. Building a residual income stream through blogging is extremely simple to do with the Empower Network, but without it, things can be a bit more complicated.
You see, Empower Network uses a marketing tactic called a "sales funnel." A sales funnel is simply a series of web pages which are designed to strike interest and sell a product.
So let's talk a bit more about blogging and how that relates to this sales funnel.
Blogging is writing. It's sharing everything you are passionate about, interested in or not interested in, online through a blog. With the tools Empower Network has provided, your content will get found through the search engines. So if you are into dogs, and write a blog post about taking care of your pets, someone searching for the same thing will find your content, click on it, and start reading.
I'm sure you have already noticed the ads on the top and sides of this blog. When those readers come to your blog, a blog provided with the Empower Network basic membership, they'll also notice those ads. And if they're looking to make some extra money, they'll probably click on the ads and enter the sales funnel. From that point on, the funnel does its job and sells the product.
Simple. So, by blogging about the things that interest you, you'll make sales. And these aren't just one time sales….these are monthly subscriptions, so you'll get paid month after month, residually.
How much money are we talking about here?
With the Empower Network, people are making as much as six figures per month and as little as $25 per month. So the sky is the limit. The more content you publish to your blog, the more traffic you'll receive and the more money you'll make. Not including the traffic you'll send to your blog through paid marketing and social promotion.
And here's the best part…..as you refer new members, you'll also pass a few of those up to your enroller. It's part of the compensation plan. Which means that those you enroll will also pass up sales to you. So imagine having enrolled twenty or fifty people who are passing up $25 and $100 commissions to you, being deposited into your bank account on a monthly basis.
You'll make way more money in passive income than you will ever pass up to your enroller.
I've only been in EN for a few months now and have already earned thousands of dollars in passive income, passed up to me from those I've enrolled.
Building a residual income stream through blogging with the Empower Network is a ton easier than trying to do it the traditional way. Just take my word for it. I've been there and done that. It involves hosting, Adsense, sponsored posts, banner advertisements and affiliate marketing. Not to mention learning, on your own, how to promote your content and get it ranked in the search engines.
Like I said, for $25 a month, the Empower Network takes care of all the stuff you don't want to have to deal with, so that you can just focus on writing content and making money.
So here's your chance to see exactly how this sales funnel works. Enter your email address below, or above, for a first hand look!
Comments
comments