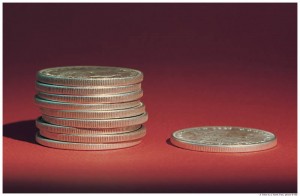 In my experience, success in life and business comes as a result of following simple principles. Staying consistent, being persistent, being the leader and concentrating on income producing activities are simple principles anyone can follow.  At least I'd like to think that anyone can follow them. There are those who never cease to amaze me!
For those that share my Christian beliefs, sacred principles, created before network marketing became a word, also influence your success. And the one I'd like to focus on is the principle of tithing.
So I'll come right out and say it. If you want success in your business, and you're a spiritual person, pay your tithing!