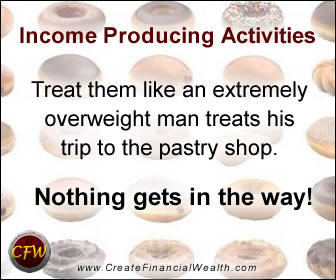 If you're someone who has ever been involved with network marketing, you've probably heard someone on a training call tell you about "income producing activities." And along with that, they gave you the understanding that if you didn't focus primarily on doing those activities, over everything else, then your business would fail miserably.
Absolutely true! As entrepreneurs, we want to keep ourselves busily engaged in activities that will grow our business. In doing so, it's imperative that we're conscious of which activities are actually helping our business progress instead of restricting it.
Now you might be saying, "What in the heck are you talking about Dave? That makes no sense at all!" I would tell you that you might be right, BUT, I can explain myself a bit here. So bear with me.