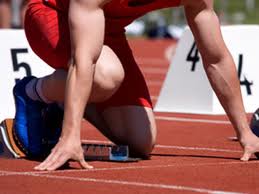 In my experience in the network marketing industry, the number one cause of failure in marketers is because they quit. Quitting is really the only way to fail in network marketing. But the most ridiculous part about it all, is that most marketers quit before they even start! It's true.
Let me give you an example…
I recently had someone sign up for my home business. She was as excited as anyone could possibly be and expressed to me that this business was exactly what she was looking for. She explained how tired she was of her current situation and got started with me that same day. Now, in my business, once someone gets started, they have access to an entire back office full of training that will help jump start their business. Well, this woman completed everything. She even purchased some leads. I thought she was well on track to making some money.
But let me ask you a question…..does signing up and completing training or even purchasing some leads really mean that someone truly gets started?
Getting Ready to Get Ready
If you've helped people get started in your home based business, then you know the whole "getting ready to get ready" spill. There are those who sign up and get started with their business right away. And there are others who sign up and get stuck in the getting started mode. It's like their shoes are glued to the track at the beginning of the 100 meter dash and they never make it off the line. But the truth of the matter is, they're the one that glued their shoes to the track.
So the answer to my question above is "no." Signing up and even completing all the training isn't starting a business. That's just education.
Starting a Business Involves Income Producing Activities
Income producing activities are the only way to make money. Without these certain activities, your business is non-existent. Everything else you do is taking time away from your income producing activities. And in my business, income producing activities involve something very simple…….getting interested people the information they need to get started. That's it! Everything else you do besides that very thing is keeping you from doing that very thing. So be careful with your time. It's extremely easy to feel like you are keeping busy. Just make sure you're busy doing income producing activities.
So, in my example, this woman purchased leads, but never called them. She was stuck at the starting line with her shoes glued to the track. And that could be the result of many things. The biggest one is FEAR! Fear of rejection, fear of failure or fear of not being fully prepared, and the list goes on.
The Best Advice I Can Give New Home Business Owners
Most network marketers will never make more than an extremely part time income in their new business. Why? Because they get stuck in the getting ready to get ready mode. So if you're new to network marketing, the best advice I can give you is to GET STARTED! Don't just sign up, actually get started. Pick up the phone and start calling people, or pull the trigger on that newspaper ad or banner ad. Perform income producing activities and do it consistently or you'll never get your business off the ground and you'll never put a single dime in your pocket.
Don't become one of the failure stories you see on forums around the web, become one of the success stories you see still working their business and having the success they signed up and got started for.
As always, if you have a question or scenario you'd like to share, I'd like to hear it.
Comments
comments