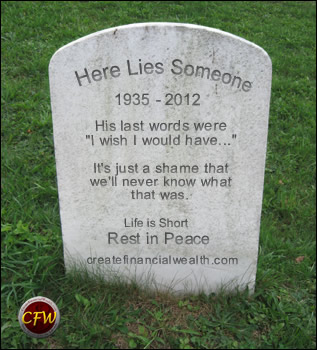 This past Saturday I celebrated yet another birthday and turned a whopping 36 years of age. I had a great day filled with family and food, both of which I love and can't live without.
Life is Way Too Short
Every year, somewhere near my birthday, I seem to get caught up into reflection on my life up to that point. This year, I realized how flippin' fast the last twelve months had gone by and to be honest, I started to freak out a bit. The more that these birthdays pass by, the more I realize that life is way too short!
We live in a farming community here in Central Arizona, and the main crop is cotton. It seems like those fields were white, all ready to harvest, just a few months ago. When in reality, they were harvested a year ago. My kids are now a year older and busier than ever and sometimes I wonder if I am having the influence on them that I should, and could.
I'm sure those of you with children can relate.