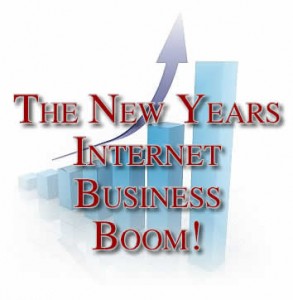 Gear up, get ready, do whatever it is you are going to do. If you plan on starting an internet business, home based business or expand your internet presence for your current business, now is the time to take action.
As the holidays come to an end, reality starts to set in for those who had the last week or two off. They start to think of having to go back to work on Monday, and for most people, that's not what they want to be doing. So what do they do? They start looking for something else that will create a change in lifestyle. Something that will create a little more freedom with their schedule. And you know, most people know there are opportunities in existence that would allow them to work less and make more, yet, they have no idea where to find them or lack the courage to get started. For some, it's like trying to find a grain of sand in a box of Malt-O-Meal or Cream of Wheat. But even though they have no idea what they are looking for, they will be looking.
Seriously, if you think about it, what time of year do people receive the most desire to change? It's the beginning of the New Year, and if you're anything like me, I start to reflect a bit on the past year. In doing so, I find stuff I don't really like about it, so I set goals to change it. One of the most sought after changes is MONEY CHANGES. People want to make more money, ALWAYS. Money means comfort, lifestyle, family time, freedom, stuff, toys and so on.
I can tell you, being a home business entrepreneur has some amazing perks at the beginning of the year. The other day I had a conversation with someone I know who works for GoDaddy. They mentioned that GoDaddy hasn't experienced a dip in business AT ALL. They are flourishing! Why?
It because people are looking for other ways to generate extra income, internet based. There is a rush coming. I can promise you that. Find yourself an opportunity that suits you and take advantage of those who will be searching you out. Now is the time to take advantage of the New Years internet business boom. Don't wait. Get started!
Comments
comments