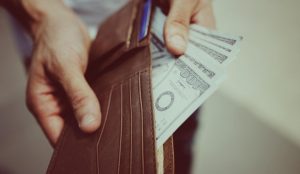 You're finally ready to chase after your dream and start a business. Congratulations! Starting a business is often the exciting first step of what is going to be a long and interesting journey. If you succeed, then you will be able to do what you love and also be financially free while you're at it. Who knows — you might even be able to build a giant of industry and become one of the most powerful and influential people in the world. If you fail, you will, at the very least, learn some useful lessons you can apply when you try again. Because you're going to keep trying till you succeed, right? Few successful business persons give up at the first sign of trouble.
With a business, one of the greatest needs you will experience in the beginning is the need for capital. You need cash to run the day-to-day activities of your business as well as expand it.

Understandably, you may not have all of that cash in the beginning. You may, therefore, have to think of some clever ways to access it. We put together five ways you can get some fast cash for your fledgling business to get it off the ground.
1. Your Own Funds
Where else to begin but here? Your business is your baby, and no one will believe in it more than you. You are the one who will be most ready to invest in it and, if you aren't, no external investors or lenders will have much faith in it, either. So, you can start by putting in some of your savings into your business. You may or may not have all the money you require for the business. Whatever you can spare should go into it and be used judiciously. You would be surprised how many people have built multimillion- and even multibillion-dollar businesses by bootstrapping them to success.
2. Family and Friends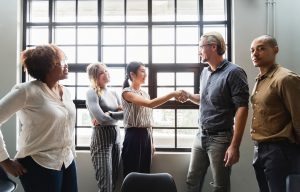 Once you have exhausted your own funds, your next option is to turn to family and friends. Apart from you, these are the only other people likely to have as much belief and conviction in your business as you. You might have a wealthy family member or friend who has some cash lying around and doesn't know what to do with it. He or she can always help you out. The beauty of this source of funds is that you can agree on how to treat the money easily. This includes as a gift, loan or direct investment into your business.
3. Bank Loans
You can also consider taking out a bank loan for your business. For this, you need to have good credit and a good relationship with your bank. Banks care about your credit score, so this option might not be open to you if you have bad credit. If you do get the loan, remember to make the payments on time so that you don't damage your credit.
4. Credit Cards
You can also consider taking loans out against your credit cards. If you have a lot of them, and they have some generous limits, then you can always take out a credit card loan. They can be fast and convenient, although they usually charge exorbitant interest rates.
5. Payday Loans
Payday loans are a great idea if you need a small amount of cash fast and have a salary. There are many payday loans Tucson, AZ that you can fill out applications for in minutes, often online. They are typically approved within the hour. You should make sure you pay them back on time to avoid having to pay high interest rates.
Comments
comments