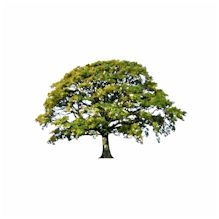 Yep! You are reading the title of this post correctly. If you're looking to get started in a home based business but don't have the start up funds, there are options available today that weren't available back in the day when I jumped into Network Marketing. Through a trusted lender, Oak Tree Financing, you can finance every penny of your start up costs.
As with any loan, it all balances on a good credit report, so it's best to check your credit before wasting the money on their application fee. There are a few places on the Net that can provide a free credit score to let you know if you should even apply. But, if you've got great credit, they provide a great financing option that is unheard of in the Network marketing industry.
Oak Tree Financing offers 100% financing up to $30,000 and is looking to provide financing for startups, franchises and biz-ops. However…..Oak Tree Financing will not fund just any home based business under the sun.  They are working directly with the home business that I offer. Which, if you're truly serious about generating a significant income and you have the willpower to make things happen, this business is your match.
So when you're ready to move forward in your life and up in income, contact me, and we'll see.
Comments
comments