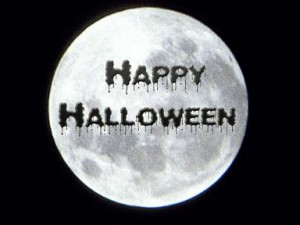 One of the beauties of being self employed is your ability to literally dictate your schedule as the day goes. This weekend is going to be a busy weekend for all of us parents. Today happens to be my oldest daughters birthday and this morning, my second daughter received her very first award in her school today. It's nice to have the freedom to just go. No approval from the boss, no worry over losing paid work hours….just the freedom to go and do.
Now as you all know, it is Halloween today and if you have a family, with children, your weekend is going to be busy. Get out with your kids. Be young again and dress up. Have a blast! But as I have always said, be your business. With what I do, I am able to integrate my business into my lifestyle. So just because I am off during the holidays doesn't mean I'm not generating revenue. That's the whole point of a home business. It integrates itself with your lifestyle. Some of my best days, weeks and months in my business have come when out having fun.
You become your business. You can't really sell it to anyone. The only value given to it is what you give to it. Live your life and throw your business around it. If you are open and alert, marketing opportunities will be available to you almost anywhere you go and with nearly anything you do. Should you choose to jump on Facebook to see what your friends are up to, if you are your business, people will start asking questions. Should you choose to go to the store, if you are your business, conversations will start and people will ask what you do.
With a pocket full of business cards and drop cards, an open mind and a smile, opportunities to grow your home business are abundant. But you have to be looking. Once and entrepreneur, always an entrepreneur. In my opinion, if you are looking to get away from your business completely, the only option is to quit, sell it or get a job. The ones who are paid a wage can truly say, that when 6pm rolls around, they are OFF of work and don't even have to think about it until the next morning the moment their alarm clock rings. With a business, it's different. If it doesn't consume you, within reason, you are probably getting mediocre results. The moment you allow yourself and your business mold together is the moment things start happening. That's called passion.
So Happy Halloween everyone. As you are out tomorrow with your kids, look for opportunities. They will be everywhere!
Comments
comments