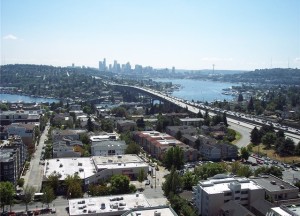 If you're into real estate investing or thinking about investing in your first property, one of the most popular questions is always about which properties are the best to invest in. Should you invest in residential properties, commercial properties, vacant land, multi-family structures, rentals, flippers and the list goes on and on. The answer isn't always simple. It includes time and research in order to make the best decision for you and you're investment goals.
I know, if you're a novice at real estate investing, that's not the answer you were looking for. But, I do have a few location ideas for your future investments that might point you in the right direction.
Top Locations to Look for When Investing In Real Estate
Invest in Real Estate Near Universities
So to answer the question in the title of this article, why would you invest in real estate near Simon Fraser University, because it's just smart to invest in property next to a university. But let it be known, not all universities are created equal and property values differ from one to the next. However, you know that universities will always be busy, people are always moving in and out, students and university employees will always need a place to live and money flows around universities in almost every market you can think of. More and more students from abroad are starting to invest in a home rather than just renting. So depending on whether or not you're looking for a rental to invest in or a home to sell at a later date, take a look around a prominent university.
Incest in Real Estate Near Prominent Religious Locations
You wouldn't believe what people pay for a prime time spot of land right next to a prominent artifact, location or building within their religion. For example, I'm a Mormon, or in other words, a member of the Church of Jesus Christ of Latter-Day Saints. Knowing that, you may or may not have seen a Mormon Temple before. They're big, beautiful and are always maintained and landscaped. They will never go down in value, be torn down, abandoned or defaced permanently. They're an icon in the Mormon religion and people from every nation flock to them.
The same thing applies to many other religions. Real estate surrounding these structures is almost always a good investment, especially in the beginning stages.
In conclusion, I don't pretend to know everything there is to know about investing in real estate. If you're looking to invest for the first time, you know that it' a waste of your hard earned money to live in a rental. It just goes into a black hole. The returns of a well planned investment can be extremely valuable if you take the time to do the research in an area that will continue to increase in value.
I find it's always best to put myself in the shoes of someone who is looking to buy, rather than in the shoes of someone who is looking to sell, or invest. Good luck in your ventures and I hope these tips have been helpful.
Comments
comments