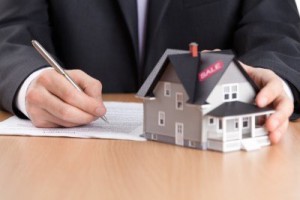 Many home buyers obtain their loans through a mortgage broker. This is a person who is in the professional business of filtering and compiling through the numerous options for you. They act as your agent and hunt through lenders to get you the best possible loan terms depending on your goals and financial situation. Most of the states require mortgage brokers to have a license and in some cases brokers are certified through the National Association of Mortgage Brokers (NAMB).
How a Mortgage Broker Can Help You
A decent broker will assist you in finding the best mortgage by:
Speaking with you about your goals and financial situation
Explaining and finding financing options that suit you
Work with you and your present situation to get you preapproved for a mortgage
Help you fill out your loan application, financial information, verification of wages and employment, credit report and other documents needed
Once your loan is approved, the broker will then go over the loan documents with you prior to you signing them, get a property appraisal set up and act as an intermediary between you and your lender straight through until the day you close on your new home.
Mortgage brokers will match your needs with a selection of lenders who will provide you with a home loan. It's essential, however, that you find the right broker – one who is accredited, knowledgeable and works with a large range of lenders.
Other Considerations
Should Be Invested in Real Estate
It's important that you are working with a professional who has the experience in this field. If your broker is a real estate investor, they will have the know-how and experience in buying rental properties and they have at some point bought their own rental property. They can offer you advice through your mortgage journey since they are investors themselves.
Should Be Up-to-Date in the Mortgage Industry
The world of mortgage financing is always changing. Bank or lending company offers change as do interest rates. Because of these changes, individuals have more opportunities available to them when looking to buy their first property. When a nice low interest rate or other good offer comes along, your mortgage broker should be on top of this change as soon as it happens. This way, they will be able to share the information with you.
Special Deals
When offered a special deal through your mortgage broker, be sure to question any special conditions. If you think it sounds too good to be true, most likely it is. Bear that in mind when you assess deals and decide what suits you.
Put it in Writing
Brokers should always put their offers in writing. Verbal agreements are not solid. It needs to be in black and white. Printed pages should be filed for reference.
Professionalism
Does the broker have an office building? If so, pay them a visit and see how professional and busy it looks. Anybody can start up a business. It's the professionals that make it work.
Another thing you might inquire about is if your broker is part of any independent complaint scheme just in case something goes wrong. This will equip you with an avenue to take should there be any unforeseen disputes.
Comments
comments