It's definitely a girl! The Ultrasound was right I guess. We went into the hospital on Wednesday night at around 8:30pm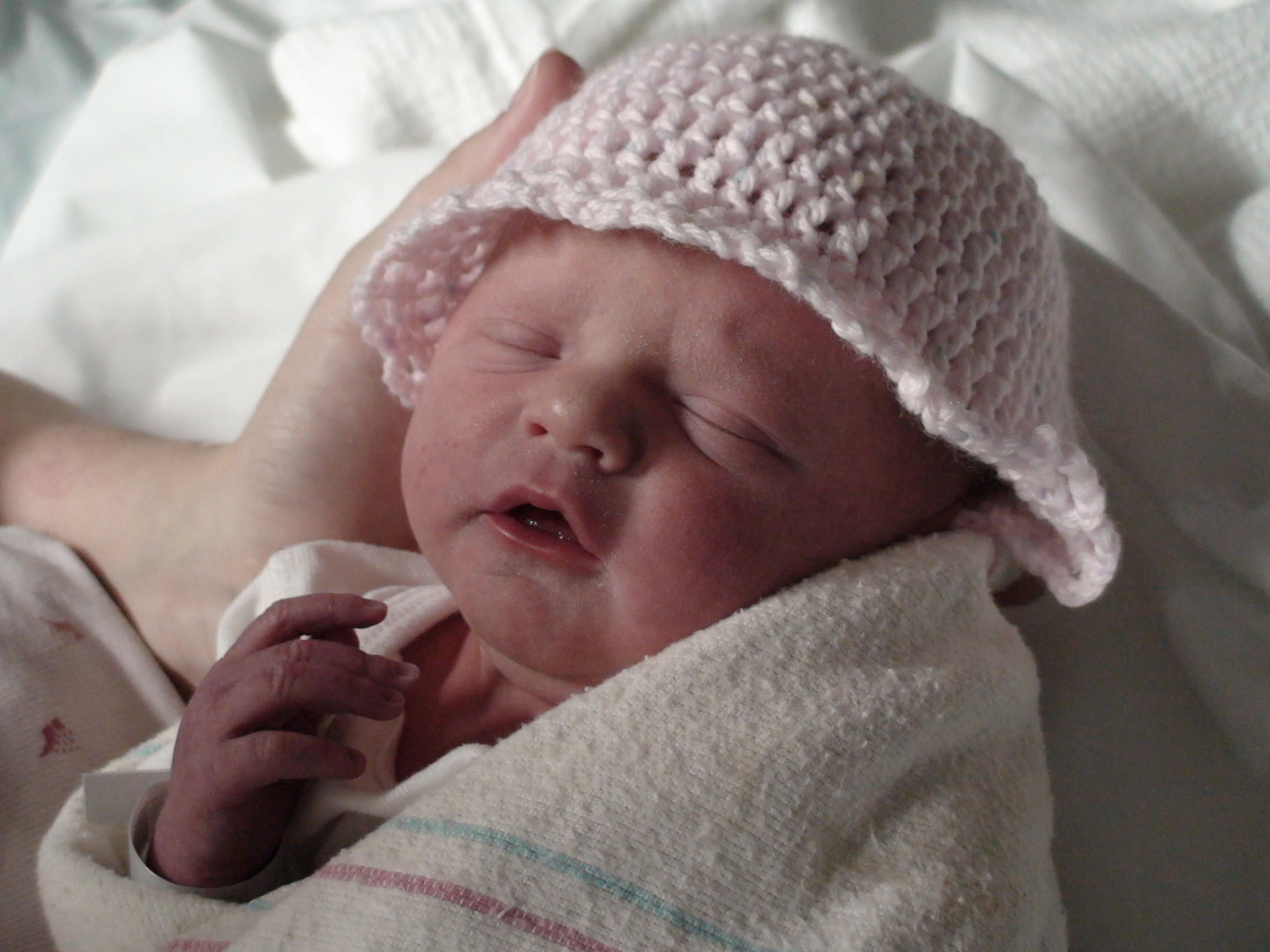 with Amy's contractions at around 2 minutes apart. We asked for the epidural, and the dang thing didn't work until Amy started to push. What a raw deal. I guess those things aren't 100% proof but I sure wish they were….for Amy's and my sake. It was hard for me to see her in so much pain. I have to admit also…I did get a little light headed and had to sit down. My mother-in-law stepped in for me until I could gain my composure. Amy did so good though! I was proud of her!
Macy Kay Allred was born at 6:29 AM on Thursday morning here in the Summit Healthcare facilities. She was 6 lbs 4 oz and 19 inches long! You know, not to take away from my little girl, but the name of my business is Summit Point Enterprises. The hospital here was picking a new name for their facilities due to some new renovations, and towards completion, they changed it from the first name they picked to Summit Healthcare. They copied us. I know it! I can't blame them though. It's a good name!
This business is so simple. I took 3 days off for this special event and I still made money while in the hospital. My little girls future is secure. I will be here when she takes her first steps, when she starts to crawl, when she says "Dadda" for the first time…..I am home and will not have to worry about working a job again. This opportunity has given me my life. I thought I had a life before this opportunity, but was just fooling myself. There is no comparison!
Comments
comments