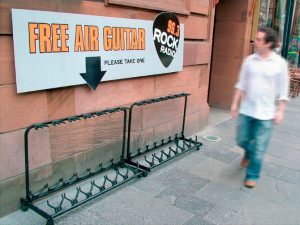 Common knowledge suggests that every business should reinvest 20% of their business revenue back into their marketing strategies.
So, how are you holding up to that?
In my opinion, that's a general rule, a rule which will ensure a higher general success rate among companies around the world. It's kind of like those rules that were made in high school because one kid ruined it for everyone else!
Some business models require very little marketing while others absolutely survive on it.
What that said, for those of you looking for marketing ideas, here are three of the top marketing tactics you can integrate into your companies marketing strategies today.
Three Marketing Tactics for Your Company
Promote your brand. Here in my small community, there are several people who rent out jumping castles for birthday parties and special events. However, only one of them is doing really well. The reason: They branded their last name. With almost "mayor-like" popularity, putting a popular name on a great company is one way in creating a great brand. Now, whenever someone thinks of their last name, they also think of Bezo's Bounce House.The best way to expose your brand is to make as visible as possible wherever you go and in whatever you do. If you own a restaurant, add your brand to your table covers, setup exhibits and trade show booths. Learn more here.
Get Online. In today's world, more and more people are turning to their mobile device to browse for products and services. If you're not online with a mobile friendly website, you're falling behind the curve.
Get into Video. We've heard the saying, "a picture is worth a thousand words." Then how many words do you think a video is worth. One of the best tactics to use, especially as a small business owner, is to let people know who you are. It helps them learn how to trust you and gives potential customers an idea of who you are and what kind of a business you operate.
These are just three among many ways to promote your company. Whether or not that takes 20% of your business revenue is completely up to you.
Comments
comments