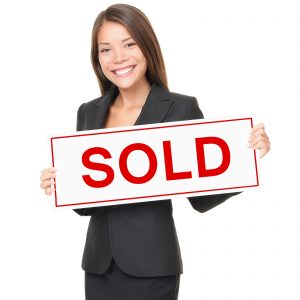 The world of real estate can be exciting and dynamic, but it can also have those moments where it seems frustrating. A professional real estate agent is trained to handle both sides of the industry, but there are steps each person has to take before they can become a licensed real estate agent. If you take your real estate career seriously, then you will want to take the right path to success.
General Education
In most states, it only takes a high school diploma or the equivalent to be able to take the real estate licensing test. But most successful agents will tell you that a college degree is essential to long-term success in the industry. You can get a four-year degree in business, or there are colleges that offer degrees in real estate sales. A strong educational background means a durable foundation for success.
Real Estate Training
The process is slightly different in each state, but the next step for a real estate agent is to go to real estate school to prepare for the licensing test. Most states require classroom time to take the test, and the proactive real estate professionals take full advantage of that classroom time to learn as much as they can. Instead of learning the very basics just to pass the test, you should invest a lot of time in absorbing the material and learning to be the best possible licensed real estate agent.
Learning From An Agency
The large majority of successful real estate agents started their careers at established agencies working as general agents. Your first job in the real estate field is critical in helping you to understand how the industry really works, and getting you to develop the skills that will help you to find success later on. While some agents immediately start their own agencies, it is a better idea to learn from seasoned professionals and develop your skills fully before heading out on your own.
Real Estate Seminars
Too many real estate agents feel that their training ends when they earn their license. If you want to be a top agent in your area, then your training is an ongoing process that is enhanced by regularly attending real estate seminars all over the country. Seminars are the places where the newest ideas are introduced, and you get the chance to talk with some of the top agents in the country. By becoming a regular attendee of real estate seminars, you can constantly enhance your education and give yourself an edge over the competition.
The real estate industry is extremely competitive, but that is just one of the things that makes it exciting. If you want to establish a strong presence in your local real estate market, then expect to put in years of training and hard work. If you follow the steps to becoming a successful real estate agent, then you will be constantly upgrading your educational background, and you will be honing the skills that will make you an expert in the real estate field of your choice.
Comments
comments