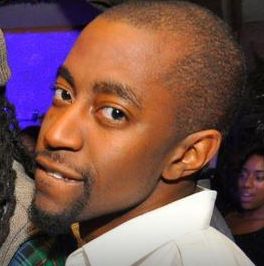 Here's a little social proof for you that the Empower Network is making a huge financial difference in more than just my life.  Here's an amazing story directly from the Facebook profile of a guy on my team named Kutako.
It is such a great story that I had to share it with you.
Social Proof that the Empower Network is changing lives!
Beginning of his story…..
So after I left the gym today, I swung thru my moms house…
And outside her house was the Gas&Electric man, coming to cut off her power cuz she was behind by behind $1,800….
Of course my mother NEVER told me she was behind that bad….and by the tears in her eyes I could tell that she didn't know how she was gonna pay it.
Any other time this had happened before, the lights got cut cuz nobody in my entire family had more than a few hundred dollars in any account they owned.
And even if everyone had put all the money they had together, it still wouldn't have been enough, so the power would get cut….
And we would have to go MONTHS without power.
When I was younger, I remember having to take a cold shower in the dark and saying to myself "This is some BS! How come nobody never got no flippin' money whenever shiz goes down"
I remember saying to myself "when I get older, I'm gonna make sure this NEVER happens to my mother again!"
Then today, years later, the Gas and Electric people came to come cut the power again, when I just happened to had stopped by my moms house after leaving the gym.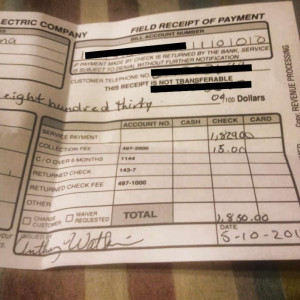 So, I just thought I'd share with you guys the picture of the receipt after I paid the guy for the full amount.
#grateful
It's moments like this that makes what we do here amazing!
This is what winning really feels like!
Here's to large bank accounts!
*********************************************
This is a guy who was truly able to change his stars simply by starting a business for $25, and then following through with it.
Click here to get started yourself.
This is just one example of the Empower Network's ability to change lives.
Let it change yours, starting today, forever.
Comments
comments