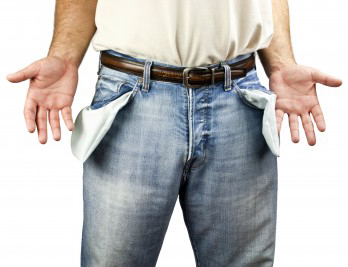 Civil asset forfeiture abuse is rampant across the country. Through the Bank Secrecy Act the federal government routinely seizes the accounts of many small businesses due to suspicion of illegal behavior. These suspected practices, or structuring, are the division of cash deposits into denominations less than $10,000 with the goal of avoiding detection by government agencies. The problem is that innocent owners of small establishments regularly make small deposits as a normal part of their operations. When the Internal Revenue Service is alerted to the deposits, they have the authority to empty the accounts of mom-and-pop drugstores or family-owned restaurants without showing any proof of illegal behavior.
The Demand for Change
Fortunately, small business owners are finding ways to combat the situation. After public outcry from hundreds of proprietors across the country, state and federal agencies have begun to make changes. Emerging policies may restrict the use of civil asset forfeitures when criminal charges aren't part of the equation.
Judge and Jury
In the past, owners of convenience stores, dairy farms, and similar establishments were often put at risk when banks (bound by the Bank Secrecy Act of 1970) reported patterns of transactions under $10,000 as suspicious. The IRS would then enter the picture, draining the accounts of the business proprietors, and acting as investigator, judge, and jury regarding the innocence of the professional. All too often, the results were that the government agency kept the money while businesses crumbled and innocent citizens lost thousands.
Misguided Advice
Another part of the problem is that some bank employees were actually advising customers to keep their transactions small. This tactic reduces some of the paperwork required of financial institutions by the federal government. The Bank Secrecy Act prohibits bank personnel from alerting business owners to their danger, but doesn't put any protections in place against the misuse of the law.
Fighting for Justice
Left with limited resources to prove their innocence in cases of "guilty until proven innocent", some small business professionals were and still are determined to fight back. Bringing their cases to the notice of public interest firms, such as the Institute for Justice, individuals are finding ways to draw attention to the wrongful seizure of their property. Public pressure on governmental agencies has made certain officials uneasy.
The Dire Results of Unchecked Policies
Sadly, many owners of small establishments have not experienced the same victory. Too many of them have lost all the money in their accounts, and as a consequence, their business. Even when money has been returned, it was often reimbursed at a fraction of the original amount, and the repayment was too late to save the ailing businesses.
Comments
comments