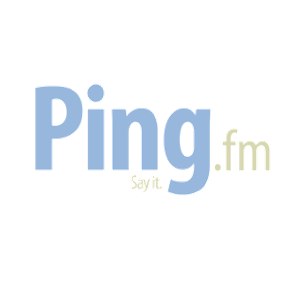 Many of you know that I am part of many social networking sites on the net. Honestly, creating profiles on social sites has been a little addicting and before I knew it, I was part of several hundred social sites ranging from Home Based Business Communities to Personal Development Communities. Trying to stay somewhat active in all of them is quite frankly impossible.
One of the things I wanted to accomplish was to link all of these social sites with my blog so that when I published a blog post, it would show on my social profiles. Some social networks aren't as advanced as others, so I wanted to pick several of the main ones I was active on. Some of the big ones are Facebook, Myspace, LinkedIn, and Twitter. How could I update these places without having to do them all individually or without having to find a WordPress plugin for each individual social site?
Ping.fm
I discovered a site called Ping.fm that did exactly what I was looking for. It is a site that can send an update to all of these major social sites as well as many others simply by typing it on their website. All I had to do is configure my social sites on Ping.fm, enter an update and click "Ping It!" It keeps track of your character count for the character sensitive micro blogging sites such as Twitter. You can also choose what you want the service to do on any specific social site such as micro blog or status update.
So, the next task was to figure out how to update all of these social sites every time I post a blog entry with a link back to my blog post. Since I use WordPress software to power this blog, I found a plugin that works perfectly called WPing.fm. You can configure this plugin to update Ping.fm with the title and a link to your blog post. Very cool!
This one plugin has increased my readership to my blog and saved me so much time. I have made thousands of dollars from the readership I get from this service as well.
They are continually adding new social sites to their list so check back to Ping.fm frequently.
For me, I give it 5 stars out of 5.
If there is a better service out there, I would like to hear about it. Because as of right now, Ping.fm is it!
Comments
comments