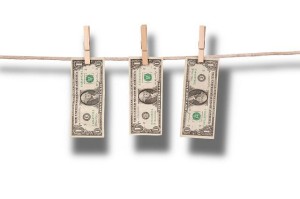 Contrary to popular belief, a personal line of credit isn't just for those who haven't budgeted properly. It's a financial product that can help those with savings accounts that have high withdrawal penalties. It can also assist those who haven't had a chance yet to build up their savings account. Regardless of why you need it, a personal line of credit is a great alternative to typical financial products like payday loans and charge cards, both of which have excessive interest rates and short repayment terms.
Life can be a roller coaster of highs and loans. While you can go months – or even years – on your current salary without any worries about covering unexpected expenses, don't be surprised if you encounter a time when you can't. Car problems can be an unexpected bump in your financial path that requires quick access to cash you might not have. A minor illness or injury can blindside your health – and your finances too – requiring multiple visits to your GP and frequent renewal of medication. When these things happen all at once, their financial burden can become all the more stressful and impossible.
A personal line of credit can prevent you from falling behind on their payments and racking up late fees. As long as you secure this financial product from a reliable lending company, they're a financially responsible source of assistance. Companies offering personal credit options in the US, like the American lender, MoneyKey, understand that sometimes a more flexible financial option is needed by their customers. This product offers the flexibility of longer terms with minimum monthly repayment schedules. As a way to help you manage your credit, interest is only accrued on the amount used as opposed to the total amount issued.
What sort of interests rates apply to your line will depend upon where in America you live, as each state has different regulations affecting the size, terms, and conditions of these financial products. To find out what you can expect from your state, explore MoneyKey.com and see what's available in your state. For those living in Maryland, Missouri, and Kansas, you'll be able to apply for your credit directly on the website.
With the simplicity of applying online, qualification within twenty minutes, and access to cash within a business day of approval, you can understand why personal lines of credit are such a popular option. Regardless of how helpful they seem, only take them out in times of need, rather than times of want. Understanding your finances and only using it when it's a necessity will ensure you'll make financially responsible decisions that won't put your budget in jeopardy. By following these simple steps, a personal line of credit will continue being your best friend and not your enemy.
Comments
comments