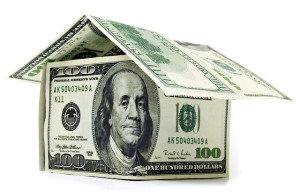 In all my vast experience as an entrepreneur, I definitely have not "done it all." There are still a plethora of ideas stored inside a secret folder in my head which, one day, I'll explore. But as of right now, a common phrase keeps coming to mind, "If it ain't broke, don't fix it!" Meaning, the home business I'm in is working, and working well….why change it.
And for that reason, I haven't branched out a whole lot to other ventures. I try not to be too A.D.D. when it comes to business, because what I've noticed, is the more I try to do, the less I really get accomplished. So, if it ain't broke, don't fix it.
However, for those of you who still want to work from home, yet have no desire to build a team, or anything similar, there are other ways, through the internet, to make a buck or two.
Non-Network Marketing Home Business Work From Home Ideas
E* Trading – Number one on my list is buying and selling stocks. My Dad did a little of this, completely part time, while he worked his full time job. He actually made some decent money while doing it. But since he wasn't constantly watching it, it wasn't as profitable as it could have been if it were his full time gig. But through sites like ANZ Online Trading, trading stocks is a few fees and a click of the button away.
Affiliate Marketing – There are a lot of people that have made a lot of money in affiliate marketing. For those of you who don't know what this is, in a nutshell, it's selling other people's products. They have all the advertising information for you, just plug in and share their links. When someone purchases a product through your link, you get paid a commission! No team building there.
Blogging – For those of you who love to write, great incomes have been created through blogging. You can offer affiliate links, opportunities and products on your blog. You can also offer advertising space to others looking to promote their products or services. Through your blogs content, you'll build up and audience and a following. You can also get paid through programs such as Adsense, which places ads on your blog and pays you when someone clicks on that ad.
eCommerce – If you have a product you'd like to bring to the market, set up your own online store. If you don't, you can always purchase products in bulk and sell them on your store or on other eCommerce sites such as Ebay. A truly unique product can be very profitable.
Currently, I am making money through three of the ideas listed above, in addition to my current home business. They all work very well. The secret to success in anything is consistency and passion. If you can stick with it and learn from your mistakes, you can create a full time income which will allow you to work from home.
Comments
comments