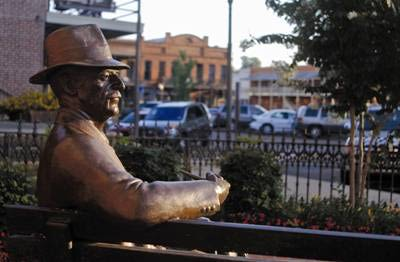 When thinking of growing your business, expanding to different states or starting a new business from scratch, has the state of Mississippi ever been in your thought process?
If not, maybe it should.
A few years back, I looked into starting a business in a small, rural area in the mountains of Arizona. After doing some due diligence, I contacted the Mayors office in order to explore some of the incentives that area had to offer. It turned out that their main push for the last few years was to encourage the development of new businesses in the area. And because it was their main focus, the Assistant Mayor and Mayor themselves would personally meet with and be at the disposal of serious potential business owners.
They went above and beyond to make sure indiviual potential business owners had the resources he or she needed to establish their business in that area.
Not every area has the same focus, however, if you haven't yet considered Mississippi as a home for your business ventures, the states hefty list of customized industry incentives might just convince you otherwise. For instance, certain tax breaks can mean the world of difference to the success of any enterprise. In the state of Mississippi, certain industries qualify for some pretty significant tax exemptions.
Mississippi Business Incentives
Just to name a few of the incentives the Mississippi Development Authority (MDA) offers:
The Health Care industry in certain zones which require more health care treatment.
Data Centers will receive tax exemptions for both new and replacement equipment.
Broadband Tech companies receive the same tax exemption as Data Centers.
Employee Training tax credits for offering further education in Mississippi.
Property tax exemptions on industrial property.
….and the list goes on!
When thinking about expanding your business to new areas, or launching that start-up, knowing how taxes impact your business from one area to the next can have a significant impact on your profitability. Heck, on a new start-up, just a simple property tax exemption for the first 10 years of business could have a great impact.
And since I mentioned expansion and start-ups, the state of Mississippi also offers specific grants, loans and other types of funding to assist you in your ventures.
As an example, if you have a minority or a women-owned business, you can qualify for a loan to purchase inventory, machinery, equipment or to simply have some working capital.
Other specific industry loans include:
Airport revitalization
Agribusiness
Port revitalization
The film industry
In conclusion, now that you know about a few of their business incentives, be sure to visit their site via the previous link. One unique feature you'll see on their site is the ability to search through a database of properties and locations throughout the state which might fit your business needs.
With that said, should the opportunity be right, best of success to you and your business in Mississippi!
Comments
comments