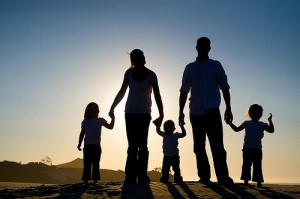 For those of you who have children, how many of their events at school have you missed out on this year due to your job or your timely business? Now it doesn't matter how big or how small these school events are. So whether you go just to see them sing a few songs, eat a popsicle or walk across the stage for a graduation, all are equally important to your child. If your child brings home a paper with something happening at school, most likely, parents are invited and you should go!
What I have noticed, if my daughter tells me about something coming up at her school, or asks me to go, she really wants me to go. She not just inviting me or telling me because her teacher told her to. If I can't go, they feel left out when the actual event happens. Even if just one other parent shows up with their child and nobody else does, your child will still feel left out wondering why her Mom and Dad couldn't be there. It means a lot to them, and it means a ton to me as a parent as well. I know it does to you also!
Tell me, is an hour of pay worth more to you than an hour with your child at school?
Today my daughter is having her end of school field day. I will be there. Earlier this week my daughter had a presentation at school. I was there. They sang four songs and then we ate cookies and punch with them for the rest of the time. It was something so simple, yet, I could see her beaming the entire time we were there. I loved every bit of it. Every event she has had at school this year, I was there.
If your job or your business is keeping you from "being there" for your kids, it isn't worth your time! Let me say that again, if your job or business is taking precedence over your children, drop it like a rock. It isn't worth your time.
Now, I realize that you must have an income to feed and clothe your children. There are better ways to create an income than what most people are doing right now. You can work from your own home in a home based business and have the time freedom to always "Be there!" You just have to do it. It is a choice!
And regardless of whether this offends you or not, by having a job that requires you to miss your kids events, you have directly chosen to miss those events. You can't blame it on your job, your business or whatever. You have directly chosen not to "Be there!" You always have a choice and I want you all to realize that. Don't spend the rest of your childrens childhood absent. Be present. Don't ever miss out on your kids.
Comments
comments