Currently, Pinterest is the fastest growing social bookmarking site on the web today. My wife joined Pinterest not long ago because of how quickly she could share and discover her creative decorating and craft ideas. In fact, I think it was a bit too easy because it nearly consumed every second of her day for about two weeks, no exaggeration. She loved it.
In the beginning days of Pinterest, women were and still are the primary users, discovering and sharing their favorite crafts, clothes and styles. Imagine if your business was offering a product or service to the "stay at home Mom" or "work at home Mom" crowd. Pinterest would be and is a gold mine, and for more than just stay at home Mom's. It's a great marketing avenue for many types of business, internet based and 'brick and mortar' alike.
What is Pinterest?
Pinterest is basically a social bookmarking site where users can share images that link back to the image URL. If you've ever had a cork board at home with everything important to you tacked on it, that's what Pinterest is. It's an online cork board that everyone in the world can see. It's Flickr on steroids. You can create an unlimited number of "cork" boards, each targeting a different area or topic. Some of the most common topics for the average user are:
'Books worth reading' or 'My favorite books'
My style
Favorite places
For the home
Wish list
….and Fitness
When I first visited Pinterest, all I saw were pictures of home decor, clothing models and locations of interest. Most of it didn't seem remotely interesting to me. However, Pinterest has a nice little search function that allows you to filter the images you see. After searching, I started to see more things of interest and saw its marketing potential.
With that said, I'm going to skip the tutorials on how to use Pinterest. Just know, it's extremely simple to setup and use. I will instead share with you a few ways I have been able to draw more traffic to my website and increase my exposure.
How to Promote Your Business on Pinterest
In order to promote your business effectively on Pinterest, you must step outside the box a bit more. It's important to share things that others are interested in, but it's also equally important to brand yourself by offering something a bit more exciting and different than everyone else. Your creative ability is your only limit.
Infographics
Infographics are a great way to promote your business or product through Pinterest, but on one condition…..that it's a quality infographic. The kind of infographics that I speak of are those that offer useful and helpful information delivered with style. When I say "delivered with style," I'm saying, take some time on the graphics. Others will repin or share a quality image over something that was just thrown together. On an infographic, invest just as much, if not more time, as you would on an extremely detailed blog post. This blog post took me over an hour to compose. I'd suggest taking more time on creating a quality infographic because they are extremely viral. Be sure to include your website URL or watermark somewhere on the image to connect it to you.
Here's an example of an infographic for the home based business industry, found on Wikipedia: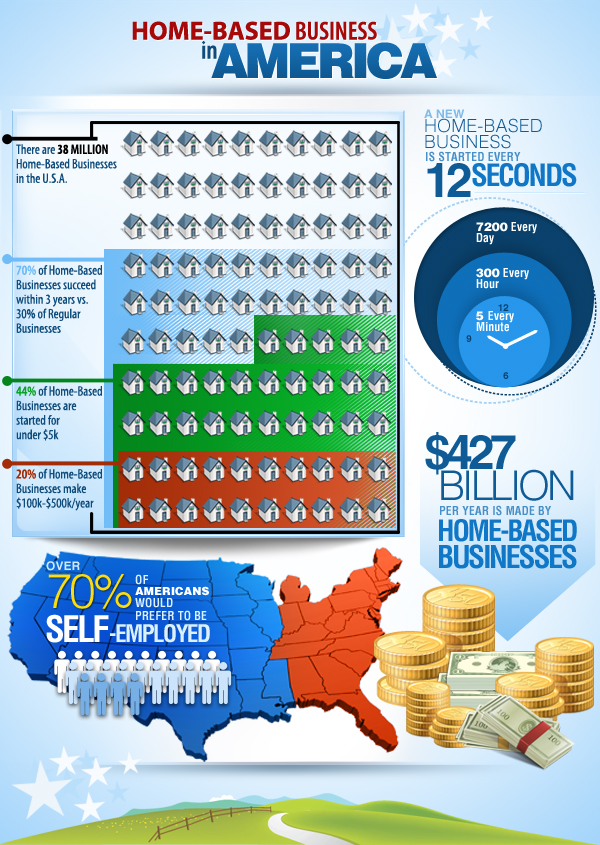 Product images.
If you're running an eCommerce site, create a board full of your products. If you have several different product types and categories, create separate boards for each category. One of the great features of Pinterest is the ability for others to follow individual boards within your account without having to follow every single pin you make.
Here's an example of an account that has created different boards for different shirt design ideas.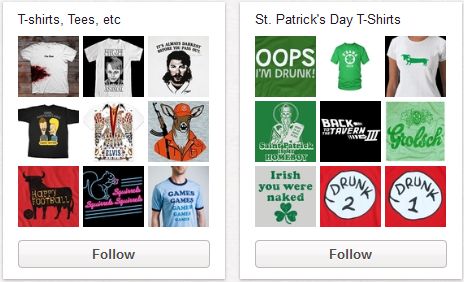 Here's a quick tip about product images. Of course, with every pin you have the opportunity to add a brief description. When you add a price within that description, such as $19, Pinterest will automatically add a little ribbon to the top left corner of your pin with the price, letting people know that it's an item for sale. So when searching through a wall of images, seeing that little price ribbon is helpful in knowing which ones might possibly link to a product that can be purchased.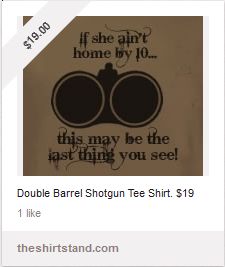 Link Building for SEO
One of the major factors to getting higher search engine ranking is building quality links to your website. Each pin in Pinterest links to a website URL and is included on a board that is related to the topic of that specific link. So, long story short….take the time to create quality images for your site, include them in your blog posts and pages, and then pin those images to Pinterest. You'll build links to those pages and posts while drawing more immediate traffic.
Share Your Pins on Facebook and Twitter
Almost every popular site on the web integrates with Facebook and Twitter. Pinterest does as well. In addition to the traffic already coming from Pinterest directly, in your settings, allow sharing to your Facebook and Twitter accounts for added social exposure. Also, make sure that your Pinterest account is NOT hidded from the search engines.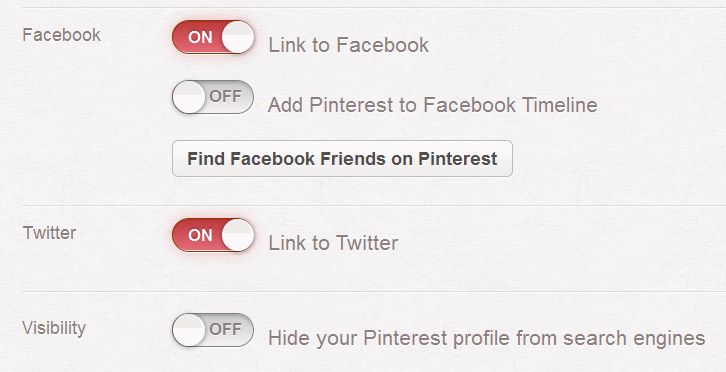 Descriptive Profile
As with any social site, you can upload a profile picture and enter a small bio. Also, below your bio, if you've connected your Pinterest account with your other social profiles, an icon will appear, linking to those profiles. And if you've entered your website in the same settings section, an icon will appear there for that as well.
You can also create an ad to put in place of your profile picture. However, over promotion can kill your popularity. If you're going to make an ad out of your profile picture, I would recommend including a picture of yourself in the ad. People respond to people. The more personal you are on your profile, the more your visitors will be able to relate and connect with you.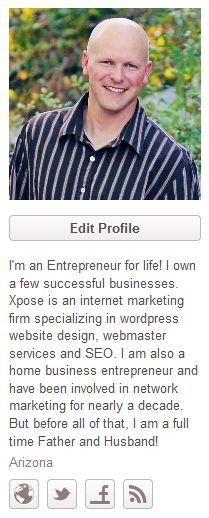 Conclusion
Of course, the key to marketing on any social site is your tactic. You don't want to be too salesy, pushy or over promoting. Take time in building your brand and authority on Pinterest, and offer images of value. As you do, you'll find your images getting re-pinned over and over again.
As of now, you'll need an invite to become part of Pinterest. You can go directly to Pinterest and request an invite, but if you'd like to speed up the process, shoot me an email here, and I'll send you a personal invite to join.
Here's a link to my Pinterest profile as well. Follow me if you like, or follow a board of mine that you may be interested in.
As always, I'm interested in your success promoting your business on Pinterest and would like to hear how you've done it. Please share your Pinterest marketing tips in the comments below.
Comments
comments