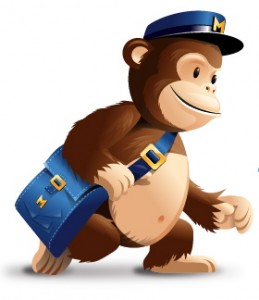 This is a real quick post as a follow up to the Want to Start an Email Marketing Campaign post I did last week. In that post I had mentioned "Constant Contact" as a source for your email marketing campaign. However great the service, they do not accept accounts from certain industries. Some of these industries include Network Marketing, Online Medical supplies, Mortgages and Loans and many others. The list is pretty long and in my opinion, they should have just made a list of all industries they do accept. It might have been a shorter list!
I did come across another site, MailChimp. I signed up, of course, and created an email campaign based on motivational, inspirational and empowering Movie Quotes. Feel free to subscribe. MailChimp is a great service for the beginner as it is very simple to use and it can be used for free. You can send up to 3000 emails per month for free, forever, as long as you have less than 500 subscribers. It has an easy to use custom form builder for forms that can be embedded onto your website or subscribe page. Setting up an email template was very easy and simple to use. It took me less than 10 minutes to sign up, set up an email campaign, design a logo for my emails and enter a few quotes.
I still consider myself a newby in email marketing but know the effect it can, is and will have on my business. For those of you involved in Network Marketing or online marketing, have your leads go to an email marketing system that you can customize to your marketing ideas. You own your lead list. Use it with care, use it wisely and give value to your readers!
Comments
comments