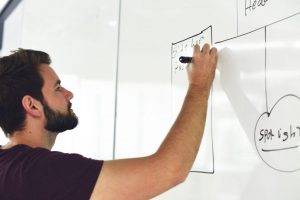 With the massive changes happening in the marketing industry today, it's fair to assume that the practice of lead generation has also evolved—from traditional "outbound" methods like cold-calling and print and TV advertising, there's been a marked shift to more "inbound" strategies like content marketing and SEO.
The "inbound or outbound" question has been a hot topic among companies for the past few years. Some swear by the tried-and-tested outbound lead generation methods, others are easily discouraged by it, while it seems the most successful marketers say that a hybrid of the two actually delivers the most leads.
Of course, the answer really depends on a lot of factors, but before you can pick a side, you'll need to know and understand the meaning of inbound and outbound, and become familiar with the most common examples for each method.
Outbound Marketing – Let's focus first on outbound marketing. Also known as interruption marketing, outbound marketing is an "in-your-face" technique that focuses on pushing the company's message out, without taking the buyer's journey into consideration.
Nowadays, the most common outbound lead generation techniques include cold emails, direct mail, cold calling, trade shows, content syndication, and social media and search engine ads (e.g. sponsored tweets, LinkedIn banner ads, Google display ads). Albacross wrote an article about 12 lead generations techniques and they mention in #3 how to reach out to your competitors customers using outbound marketing.
Inbound Marketing – On the other hand, inbound marketing refers to marketing strategies and techniques that "pull" or attract relevant leads and clients towards your business through the creation of engaging, informative content, which inspire prospects and leads to request more information or make a purchase.
The most common forms of inbound lead generation techniques include content marketing, social media marketing, website optimization and SEO.
There's a third option that's quickly gaining ground among marketers nowadays called hybrid marketing, which combines inbound and outbound tactics for optimal results. For example, many B2B marketers often use outbound marketing tactics if the organic reach of their inbound marketing efforts are lower than expected (e.g. using PPC ads to promote a new piece of gated content).
Influencer Marketing
Over 50% of marketers want to drive lead generation through the use of influencer marketing but just don't know how. So what is influencer marketing?
Definitions vary considerably, but generally speaking, influencer marketing is the practice of communicating and collaborating with network-mobilitzed industry experts to supplement your marketing strategy. It can involve everything from from providing quotes periodically for blog posts to making regular arrangements for the influencers to attend events and have a hand in content creation.
After identifying key subjects that represent the intersection of brand interests and their clients' needs, companies identify, qualify and engage with influencers.
Influencer contributions to brand content add credibility and when influencers promote that content to their networks, it can increase reach to new buyers that are difficult to engage through traditional means.
Because B2B sales journeys are usually lengthy and high-involvement, the expertise of a trustworthy external source can create major advantages for B2B companies.
Companies that invest in influencer relationships can reap benefits such as:
gaining expertise on subject matter their own marketing department may be lacking
easing the content creating load on the company's members
Providing a credible voice to the content base that contributes from a non-marketing perspective

Increasing the reach of brand content to both clients and communities within the industry
Customer Polls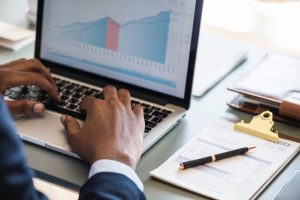 Use polls and surveys around your website to increase customer engagement. This is a great way to get valuable information about your clients while gaining their contact information. Take a look at this blog with the 7 best wordpress poll plugins to get this set-up on your website right away.
People are often surprised how easy it is to deploy a survey and start collecting feedback from people visiting their websites. Your customers actually enjoy taking these polls so use them on your website and social media pages to start seeing an increase in engagement.
Facebook Lead Ads
Facebook Lead Ads enable you to gather leads information direct from the ad, auto-filled from information on the users' Facebook profile. When you click on a lead Ad, it brings up a pre-filled form with the details of the user – the advertiser can specify what info they want, be it name, email address, date of birth, etc.
Setting up Facebook Lead Ads is similar to other types of Facebook ads. Once the user clicks on your ad, confirms their details and submits the form, you'll receive the lead information, which you can then follow up on. Use Retentlys Net Promoter score to qualify these leads to improve sales!
Cold Emailing
Cold emailing is an effective way to generate leads for any B2B start up. Be it to promote your content, new features/updates, new events, etc., you can use cold emailing to reach your prospects and out your content in front of them.
By finding your right buyer persona and targeting them at the opportune moment with the right message that provides value will help you generate a good amount of leads. The best thing about cold emailing is that once you figure out your ideal customer profile and the message that works with them then you can use sales automation tools to scale up your efforts.
Webinars and Podcasts
Podcasts and webinars are becoming increasingly important. You can reach out to influencers and other companies who compliment your product to find new leads. This is also a great way to get your brand out there and gain valuable links back to your website.
A webinar is the online equivalent of a seminar or other educational event. The lead generating webinar is typically offered free of charge. Because it requires registration, you can collect basic information on a sessions attendees. Like its offline cousin, a webinar should be educational — not a thinly veiled sales pitch.
The key to a successful webinar is to select topics that are of great interest and value to your ideal target client. Over time, attendees come to trust your firm and will be likely to consider you when they have a relevant need. WPForms wrote an article to help you find the best webinar software for your website.
Guest Blog on Your Site
Guest blogging is a two-way street. In addition to posting content to other blogs, invite people in your niche to blog on your own site. They're likely to share and link to their guest article, which could bring new readers to your site. Just be sure that you only post high-quality, original content without spammy links, because Google is cracking way down on low-quality guest blogging.
The Key Takeaway:
Timing is very important when it comes to marketing techniques. You need to know when is the best or at least the most optimal time for your call or email. The most extreme example is that you can't call you leads and talk about usefulness of winter gloves in summer. Please leave your comment below and tell us which of these lead generation techniques you've used!
About the author:
Marcus Svensson is responsible for the Growth of Albacross with previous experience as a founder and background in Mathematics from Stanford. Albacross is one of the top lead generation tools in Europe today and growing with hundreds of new companies every day.
Comments
comments