This post really has nothing to do with Personal Development, Entrepreneuralism or starting a business but I had to post it. Let me tell you though, I love Mexican food! I would eat Mexican food for every meal of the day if I could cook worth a darn but usually, we go out to eat probably at least once a day. Most of the time it is for lunch and dinner. The day I took these photos we went out to eat at a Mexican place call Los Alibertos. It changed names from Los Filebertos not long ago but anyway, that is besides the point.
So the people that own this place can barely speak enough English to take your order right? Well, it sure shines through when you read their menu. I took a few pictures to show you what I mean. For any of your that live near the Mexican border will love this more than others I am sure. Now, I apologize for the lack of quality. It was snowing and I took these with my Cell.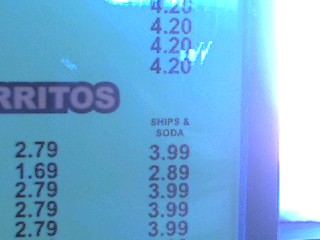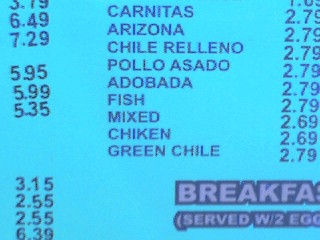 So did you find the Spanglish words? Would you like "ships and soda" with your "Chiken" burrito? It's even more fun saying those words rather than just reading them. You have to get into it with a Spanish accent!
Viva Los Alibertos!
Comments
comments