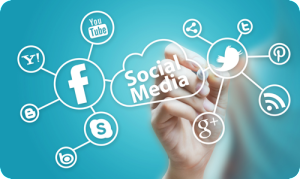 Most people have come to realize the serious potential available to help grow their business when they use social media to reach potential customers. Whether you own a small family business or run a major corporation, reaching new customers is an essential part of maximizing profits. Of course, this generally means finding customers where they are currently at, and current trends certainly show that the use of social media is booming. So, reaching this huge potential customer base means knowing how to use social media optimization, or SMO, to help achieve your specific business goals.
Effective SMO Starts with Engaging Content
Content marketing has been used by online businesses for many years; however, with the popularity of social media, this content marketing requires more than ever before. If you want to make a place for your brand or business on the various social media platforms, it's essential that your content is something that others are going to want to share. Of course, this means that your content must be engaging, but it also has to be easy to share. Use great visuals, including pictures, video, SlideShare presentations and infographics for maximum effectiveness. You should also have clearly visible social media share buttons, and don't be shy about asking visitors to share your content.
Know the Influencers in Your Niche
Many SMO marketers view the top influences in their niche as direct competition; and, to be fair, they might just well be your competition. However, that doesn't mean you should avoid them. Find the top influencers in your niche and do some research. Do they follow and share other people's content? Are they active? If you find an influential leader in your field, follow them on social media. Comment on content they post or even offer to write a guest blog post. Engaging with the leaders in your niche can pay off big-time, especially if that individual links to your content or makes a mention of you in their blog.
Content Should be Engaging While Also Offering Something Unique
It's important to keep up to date with changes within your niche. Always be on the cutting edge, offering new and informative information for your readers. When you become known as a reliable source that isn't just copying what everyone else is putting out there, you'll gain a reputation as an expert in your field.
Effective SMO Means You Need to be Social
Keeping up with content, managing social media pages and engaging with visitors can be a huge undertaking. Fortunately, a company like SolidCactus can provide the SMO you need to help grow our business. A company specializing in SMO can manage all aspects of your social media strategy, from identifying your target market to engaging with followers and creating content.
When you want to succeed in the highly competitive world of online marketing, knowing the ins and outs of SMO is essential. Today's consumers are not the same as those of even a few years ago. They expect online engagement with leading brands and businesses before they are ready to make a buying decision.
Comments
comments