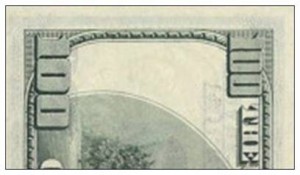 Generating leads is one of the easiest parts of my business opportunity. Every person I come into contact with during the day is a potential lead. I mean, think about it, how many conversations do you overhear that have to do with how much that person hates their job or isn't happy with their life? One of the quickest ways to make a lot of money in my business is through your warm market, the people in your immediate world. Yeah, but how is it done?
Here are a few of the ways that Amy and I generate leads for our business while out living our lives.
Meet new people. Every time you meet a new person, what is the most common question that comes up? "What do you do?" Right!? "Well, I teach people how to make money working from home, here's my card." It is as simple as that. Of course, when you meet them you must say a bit more than just "hi!" If they don't ask you what you do, ask them what they do and most likely, they will ask you back. If they are curious, they will ask more questions. That is a good thing!
Direct approach. While out and about, you may hear someone speaking with a very high energy or enthusiasm about life. That person may be a salesman, a bank teller, a grocery store manager or someone that works at a tire shop. If you feel they would have potential in your business, tell them. Say, "You know, you have a great energy about you. I work with a small group of people in a business that pays some pretty amazing profits. Someone with your energy would be amazing at it. You deserve to check it out. Here's my card. Call me later if you'd like more information!" While doing this, you must be bold. You can't look to the side like you are bashful or wishy-washy about your business. It's all in the confidence you show. Be confident!
Drop Cards. I always carry a few drop cards with me everywhere I go. These can be business cards with a simple ad on the back or something that you can simply drop on the ground, place on a car or pin to a bulletin board. I specifically use a drop card that resembles a $100 bill. It works wonders. I think it also ticks people off when they find out it isn't real! So it's fun too! Place these cards in credit card slots at gas pumps, drop them on pay phones, leave them on the newspaper stand or just take a few out and insert them. There are a ton of places for drop cards.

Drive a very nice car! This is one of my favorite because it is effortless. Now, when I say to drive a nice car, I am not meaning a brand new Ford Escort! When I say a nice car, I mean something you don't see average income earners driving. So get yourself a Porsche, Mercedes, BMW, Denali, Escalade, or something with style! You won't even have to approach anyone about what you do. It will be the most common question you get. "Wow! Nice car! What do you do for a living?" Trust me, in my business opportunity, the car will pay for itself over and over again!
Place an ad on your car. There are a few areas to place an ad on your car. The best place is right across the rear window with vinyl lettering. If you don't want to be a mobile classified ad, simply put your website on the window. You'll make money! I promise. License plate covers can be created custom with your website address as well, magnetic bumper stickers or signs for the side of your car work as well. Before we sold it, we drove around an H2 with vinyl lettering on the back window. And yes, we made a lot of money from it!
So there you have it. These are just a few ideas to aid you in your success. The biggest key to any sort of lead generation is your mindset. Confidence has a huge effect on your lead generation! If approached, be prepared to say something and say it like the successful entrepreneur you are. People are looking for a leader to teach them how to make it happen in their own lives. Either you can be that leader, or someone else will. Make it you!
Comments
comments