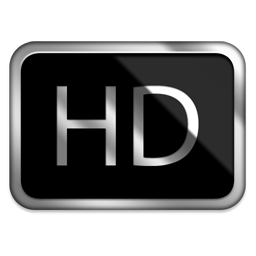 One of the most effective ways to promote yourself or your product online is by using video. But not just any video, HD or High Definition videos. Over the last few years, it's HD or nothing! Give me HD or give me death, right? Especially when it comes to watching movies. You've gotta have that HD TV or it just doesn't seem worth it.
Every once in a while, I'll catch myself squinting while watching a show that's not in HD. I'm trying to clear up the picture but it's just not working, you know? HD makes everything seem more realistic.
With that said, I have recently had the desire to launch a massive video marketing campaign to promote my opportunity. So, after realizing that the built in camera on my Dell Studio laptop doesn't record in the required 720p, I order myself an HD webcam off of Ebay. And if you're wondering, I ordered a Logitech 615c, which is a great camera.
My first video recorded perfectly. No problems at all. However, as I started getting serious, in the middle of recording, my videos started getting choppy. The screen would go blank and the sound wouldn't match up with the video. So, in troubleshooting, I shut down all running applications and tried recording again. No improvement whatsoever.
Then, I thought maybe there was a virus on my computer, or a conflicting program. So I deleted everything I didn't need, yet, still no improvement.
Forget about skype chat or using my new HD webcam in a Google Hangout. The video was choppy and again, the sound wasn't match with my mouth. It was like watching the worst Chinese version of an English speaking movie ever!
After hours of research for possible solutions, I found myself on the Logitech website reading the minimum requirements my computer needs to be able to record HD with this specific camera. They're tricky!
The basic requirements went something like this:
Then, below that, it read: In order to record in HD 720p format or greater, minimum requirements are:
2.4 GHz Processor
2 GB RAM
Problem solved. My laptop, after owning it two years, is a dinosaur, and is unable to record videos in HD. It only has a 2.00 GHz processor. Man or man do I wish I would have paid the extra hundred back in the day to get the 2.4 processor.
So, if you're looking to improve the quality of your videos, be sure to check your computer. You may not even have the minimum requirements to record in HD! However, if you do have an up-to-date computer, HD makes the world of difference.
Looks like I'll be shopping for a new computer!
Comments
comments