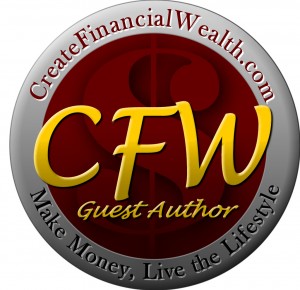 As much as I would like to say that I know everything there is to know about the home based business industry, internet marketing and entrepreneurship, I don't think I do (notice that I didn't actually admit it). I've put a lot of time and effort into the content here on CreateFinancialWealth.com and will continue to do so, however, I feel like my readers deserve more. They deserve to hear from you…all the other successful Network Marketers and internet guru's.
With that said, I am excited to invite you to become a guest author on CreateFinancialWealth.com! I know you have experiences and knowledge you would like to share with others who may be looking into a home based business or that might be struggling, looking for a way to make things work. The content you submit here will not only be useful for your readers, but they may also turn into a business partner or team member in your organization because of your content.
There are Guidelines
Just as with anything, there are guidelines to follow. As I said before, I have put a lot of time into this site, and plan to maintain it's reputation. This isn't a free-for-all recruiting opportunity. And besides, you home business veterans know that all out promotion isn't the way to attract people into your business. Your content will only be published on CFW if it is useful to my readers, who will also be your readers. If the content is quality, you will earn their respect. If your intention is to genuinely help your readers, then your post will most likely get published, and your readers will want to learn more about you.
You'll find a list of guidelines on our Guest Authors page in more detail.
What Do You Get Out of This?
As a guest author, you'll be recognized as the author of your blog post with a short bio at the end of your article. There's an example at the end of this post.
Plus, in that bio, you'll be allowed one or two links back to a website of your choice. Whether that's a splash page, blog or corporate site, it makes no difference to me. Plus, if you include your Twitter, Google+, LinkedIn and Facebook profile URL's, you'll get a link to those as well.
So, if you're an SEO guru, you know what that will do for your web presence. That's SEO juice baby, plus free traffic.
In Conclusion, I am looking forward to all of your great content and to assisting you in building your business online and offline. Let me know if you have any questions or suggestions at all.
Comments
comments