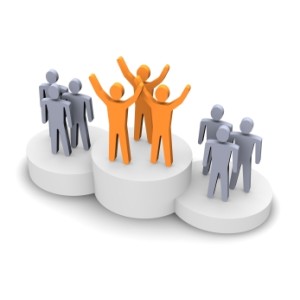 "We expand or die" were the words of one of the most successful rulers of the Roman Empire, and a key phrase in the movie "Night at the Museum." In the eyes of the great emperor, success was directly intertwined with expansion of his empire.
For those of use involved in the world of business, the same phrase applies. "We expand or die!" In other words, we must grow our enterprise internally and externally. A stagnant business is a business dead in the water.
Sounds easy enough, right?
That all depends on the size of your company. Sure, if your a small mom and pop shop and would like to increase revenue, either make more product, make new product, increase your advertising efforts or open another location.
However, if you're a medium to large sized company, things get a little more complicated. With an army employees all operating in their specific positions, increased learning, better communication and higher productivity are huge factors. When making plans for the future, it's important to understand the details of your business, while at the same time, seeing the whole picture.
Whole Business Thinking by Robert S. Block
I recently learned of a book written on the premise to "provide business managers with a better understanding of how their business works, which will lead to better decisions and better outcomes for all stakeholders."
The author, Robert S. Block, was asked why he wrote the book:
Over the years I've learned that everything is connected to everything and that the better I understand what I'm doing, the better the outcome.   Since I decided to devote a significant portion of my life to business, I needed to understand how business works.  The more I learned, the more successful I became.
I learned that knowing what to do was necessary but not sufficient.  I had to do what needed to be done.  Reduced to its simplest form:

I had to do the right things, that means provide goods and services that customers are willing to pay for and
I had to do things right, that means do things efficiently so I could sell my goods and services at a competitive price and still make a profit.

It seemed to me that sharing what I learned could help business people improve their company's performance.
With over 60 years of experience as an entrepreneur, inventor, executive and student of business, his business advice can assist managers and executives in achieving higher performance levels quickly.
For more information about "Whole Business Thinking," click HERE.
Comments
comments