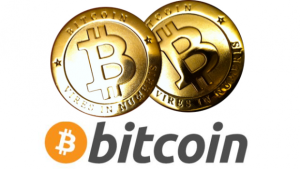 This is a Sponsored post written by me on behalf of Deep Capture Blog. All opinions are 100% mine.
What is true freedom? Have you ever really thought about that concept?
Many of us might think that it's simply the ability to roam wherever and whenever we please. Others feel freedom is their right to bear arms or worship how or whomever they please.
After watching Overstock.com CEO Patrick Byrne, my view of total freedom has grown a bit. Education and foresight is our best tool in protecting our future freedoms.
If you think about how much control someone has over your life, when it comes to the value of the dollar you spend every single day, and who controls the value and movement of that dollar, are you really free?
Who controls the value of money? Well, for one, the stock market does, and banks and governments control the movement of it. And they charge you for it, right? Nothing's for free.
Then you have companies like Western Union, which control the movement of money in almost every town and city throughout the world. And they charge you for it, in most cases, pretty handsomely. In the video, which I'll post below, you'll see just how much they charge. For people in third world contries where employment is scarce, it just doesn't seem right.
Can Bitcoin and Other Cryptocurrencies Be the Solution to the Futures Money Crisis?
If you haven't heard of Bitcoin, allow me to explain to you what it is. Bitcoin is a free money system, meaning, it's a way for you to send and receive monetary value from other people, without having to go through the banks to do it. So the money you send, or receive, isn't being tremendously skimmed by the middle man with fees.
The more I research it, the more I become a supporter of Cryptocurrencies like Bitcoin. It's a monetary system free of regulatory organizations and is completely open source.
Patrick Byrne mentions in his speech of a time when he lived in China, and mentions how much control governments and regulatory institutions can have over society. Control the money, control the banks, rule the world, right? The purpose of these institutions is just, and they were meant to keep things in balance, yet, there are those who use them for their own agendas.
Patrick spoke of a revolution, a way to change the way we send a receive funds around the globe. It's pretty exciting information. When you have a chance, take a look at Bitcoin and how it works. I'm almost positive you'll be impressed.
Also, be sure to follow Patrick Byrne on Twitter.
As always, I'm interested in hearing your point of view on the use of cryptocurrencies moving forward. Watch the video and leave your comments below.
Comments
comments