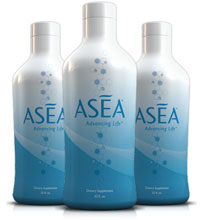 For the past six years, I have been part of some pretty amazing companies in the Network Marketing industry. I've experienced more success than ninety percent of network marketers as a whole. I've made hundreds of thousands of dollars working from the comfort of home and have been able to do some amazing things for my family. My path in Network Marketing started with a company called Liberty League International. It was a great company, with a great purpose and it had it's hay day.
There was a while where I took a break from Network Marketing. Despite my success, I wanted to do something a little different. I started a more traditional business, helping businesses improve their internet presence.
But then I was asked to attend a meeting in Salt Lake City where I would learn about an amazing company called ASEA. I attended the presentation as a favor for a colleague. The last time I had hung out him, we and our spouses were floating around in the Caribbean waters of Puerto Rico. I really had no intention of joining anything…UNLESS it was absolutely amazing in every way. While sitting there, I learned of the science behind Redox Signaling and the amazing product we call ASEA. I heard from an elderly woman who, since she was young, had been deaf in her left ear. After taking ASEA for a short while, she can now hear! ASEA is a product that helps your body on a molecular level. It helps your body do what it does naturally, but better.
Protected by patents, the ASEA business opportunity is one of a kind. Meaning, there will be zero competition for our product…..no knock off products, no copy cats, no saturation. Also, the ASEA business opportunity, as a business, has been set up extremely well. If you have the chance to meet either of the co-founders of the ASEA business opportunity, do it…and you will see the experience, authenticity and desire to help others that I saw. This is a company that will be around for many years to come. It's solid and product driven, not money driven.
However, the income potential with the ASEA business opportunity is amazing! With effort, you can build yourself a substantial residual income stream that will support the lifestyle of your choosing. True leverage!
Click HERE to view the ASEA business opportunity for yourself. You'll find that it's quite impressive. You'll find links there for compensation, product information and the co-founders. As of now, the ASEA business opportunity is only available in the US and Canada but is looking to go worldwide in the near future.
If you'd like to learn more about ASEA and how it can help you achieve your goals of health and lifestyle, visit my CONTACT US page and fill out the form, or go direct to the ASEA business opportunity page and fill out the form there. I'll contact you asap. Or, if this is what you are looking for, go ahead and sign up right there and get your first supply of ASEA and see the results it will bring you first hand.
Comments
comments