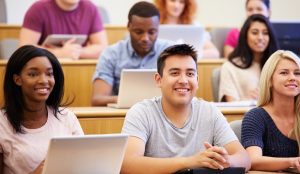 Today's youth deserve the best job training skills available. ARC currently offers an exemplary youth jobs path program. This valuable training offer is offered through ARC's prestigious Registered Training Organization. Since 2001, ARC has been helping young people prepare for the workplace with individually focused job preparation and further job training classes. ARC has been operating successfully in QLD and NSW and counts many rave reviews from satisfied students. ARC is now expanding its reach to include SA and VIC. Students can take customized classes conveniently online. The program teaches necessary communication skills and job preparation techniques.
Employers recognize the benefits of hiring young people who have completed ARC youth courses. Designed to ready young people for an actual workplace environment, all courses are tailored to fit each student's needs. Students learn interview techniques, enhanced communication skills and how to compile a noticeable resume'. Students can learn tangible job skills in many fields on the market today. ARC is a nationally recognized organization that offers training in business, logistics, warehousing, communication services and retail. A young person will be able to find a job doing whatever work that appeals to them. This kind of training ensures that young people will get a head start on holding down a good job.
These employment classes are divided up into training blocks. First, a student will learn how to prepare for employment in an effective and organized way. Emphasis on time management skills are stressed repeatedly. A young student learns how to utilize time wisely. Each student will pick from four training field options. At the end of Training Block 1, students will know how to maintain safety in their chosen workplace. They will also glean insight into what each job entails. This helps students understand how each job position fits within their company. A student will then be better able to prepare for the job that they most desire. Experienced instructors teach these classes using real-life workplace simulated exercises. Students will master common terms and basic procedures relevant to the student's chosen field. Students will demonstrate competency and knowledge of ten important positive workplace skills by the end of this course.
Most successful job seekers have a well planned resume that lists experience, skills and shows the job seeker's best qualities. Students in Training Block 2 will compose a resume' that gets attention. There is also instruction on interview expectations, along with how to prepare for a successful job interview. It is crucial for job seekers to give a great first impression to prospective bosses. Students also develop the skills to navigate the sometimes complex process of obtaining a job. This course gives tips on how to go through each step towards landing a job. Students will also better understand their own career goals. This knowledge will dramatically increase the chances of outstanding success in various job market opportunities. Information is given on the available jobs within each student's geographical location.
ARC training, (RTO#91007), is recognized by major employers. Students that have completed these employment training courses are far more likely to succeed in the real business world. On the average, ARC prepared students are better at effective communication, appear more confident and are more successful at landing and keeping a job.
Comments
comments