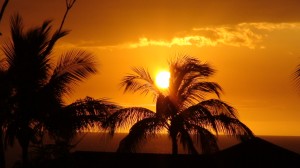 For the next 30 days I am going to take a challenge to arise before the sun does. Why am I doing this? Well, there are multiple reasons.
First, I am a father of three girls all under the age of 8 and for the most part, the only "Me" time I get is early in the morning. I use this time to educate myself. I once read a quote by Mark Twain, "Don't let schooling interfere with your education." If I am not learning, I am wasting my life away doing nothing. What good am I and what difference can I make in the world if I am not making a difference in my life. Educate yourself! Learn as much as you can. As you do, apply it and use it to serve and inspire others.
Second, there is a power spoken of in ancient scripture about arising early. I certainly don't write all these blog posts just to write them. I do it to teach people what I have learned. Scriptures were written to teach wisdom. Amazingly enough, the principles taught thousands of years ago still work today, and may even be working better today than then. Just as I write, they have written, with the intent for others to read. Scripture reads, "Retire to thy bed early, that ye may not be weary; arise early, that your bodies and your minds may be invigorated."
Third, I take a moment every morning to express my gratitude for all that I have and know. This is actually the first thing I do every morning. Unless I am grateful for what I currently have, I will never be blessed with more. As I take the time to think of all the abundance in my life, more abundance is added to it throughout the day.
Fourth, I set goals in the morning and come up with some of my best ideas. My mind is rested and fresh. Ideas just pour in like rain in the morning time. It is a self mastery period for me. Visualizing, goal setting, thinking of ways to improve, saying affirmations and setting courses of action for the day are a few of the things I do. For all you fisherman, remember, the big fish are always caught in the morning!
During this challenge I will think of 5 new ideas that will move me toward my goals, every morning. At the end of 30 days, I will have a ton of new ideas to work with, of which, many will already be put into action. I will have my journal on hand to keep record of these ideas as they come to me. I challenge each of you to do the same.
Think about the power that comes with arising early on your own terms. What I mean by, "your own terms," is doing it not because you have to, but because you choose to. If you are employed and are compelled to get up before the sun does, wake up a little earlier on your own terms. Claim victory on your day instead of giving credit to someone else or doing it because you have to. It will change your outlook. I promise.
I can't speak for anyone else, but I love getting up early. I love it even more than sleeping in, but it can be hard, if you're not in the habit of doing it. Once that habit is created, it is as easy as brushing your teeth every morning. So starting tomorrow, June the 6th 2009, I'll beat the sun up.
If you'd like to take this challenge along with me, congratulations! Let me know your thoughts and experiences! See you in the morning!
Comments
comments