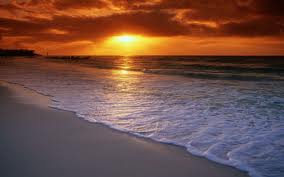 Living in the same town as my parents, my sister and her family, my brother and his family, my wife's sister and her family, several cousins, aunts and uncles, as well as having four children of my own, it can be difficult, at times, to find some quiet time. And I don't know if it's the same for you, but for me, the quiet, serene times are when the inspiration flows.
Every one of us have places, or environments where the inspiration can flow more fluidly. In these places we create business ideas, marketing ideas and plans of action to accomplish those ideas. In these places, our thoughts are more than just day dreams, they're visions of our future. These are the environments in which we generate our most productive thoughts for success in all areas of life.
I've compiled a list of mine. Here are 15 of the best environments for productive thinking, at least for me:
In the shower.
Driving long distances by yourself, or while your family is with you but sawing logs (sleeping).
On the golf course.
While shore fishing.
On the toilet. (Admit it. It's true.)
While in the hot tub or swimming pool.
While jogging, lifting weights or exercising. (Takes my mind off the strain and makes working out easier)
Right after waking up. The first 15 minutes of my day, still laying in bed.
Sitting on the porch, watching the summer rain.
While on the riding lawn mower. (I have some acreage to mow)
On the beach in the evening.
Watching a sunset.
Watching a sunrise.
Right after watching an inspirational movie.
Taking an evening walk with my wife.
The more your mind can be at ease, the higher the clarity of thought. Some of these places won't work for everyone, but certain environments invoke inspirational and productive thinking. You'll have your own combination of sounds and environments which will create the ideal situation for you to receive inspiration.
If you're ideal environment isn't on this list, I'd be curious to know what it is! Please leave a comment.
Comments
comments