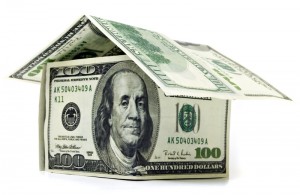 Yes, if you are currently in a home based business, you are a business owner. You own and operate your own successful or unsuccessful business right out of your home office. For some, that home office can be where ever their feet take them, just as long as they have their phone. For others, it's right at home in their office.
So what do business owners do? Well, they do business, and doing business means that they make money! Now, in a home business, it is just as easy to make money as it is to "not" make money. It takes the same amount of effort to succeed as it does to fail. The difference between success and failure is smaller than you think. Very small actions taken during the day, every single day, will move you closer to or farther from success.
Here are ten mistakes home business owners make that will obviously move them closer to failure:
They give themselves a back door, a quit date, an ultimatum or an excuse.
They treat it like a hobby instead of a business. When I think of a successful business owner, I think of someone who is his business. He is always thinking and looking for ways to increase his business. When I think of someone with a hobby, they tend to get to it when they have a little extra time. I can tell you this much, unless your home business is a priority, it will fail and produce "hobby" income.
They play small. They place a little tiny ad, they market a little bit, they call a few people, they don't think big enough. Their decisions are most likely being driven by fear, instead of ambition.
Half invest themselves. In most network marketing opportunities, there are income levels. If you are not playing at the highest level you can, you are playing small. You can't catch the BIG fish by fishing in the two foot wide aquarium.
Don't use the products. This is huge! I know in my business, I suggest to everyone I choose to mentor, to purchase the products. Purchase whatever products you would like to be paid for. Know your product! A Nike shoe salesman better have owned and used a pair of the shoes he is selling. Otherwise, he is going to look a little foolish when someone asks about the product.
Inconsistency. It takes more than a few drops in a storm to soak a driveway. Instead of working their business, doing income producing activities every single day, they choose to skip it here or there. Skip your business, skip your goals!
Play the blame game. It's their mentors fault, the companies fault, the compensation plans fault or their teams fault that they haven't had the success they came here for. Personal responsibility is a myth.
Don't follow the system. This is called "re-inventing the wheel." In other words, thinking that their way is better. The system is in place because it works. Why re-invent something that isn't broken.
They are dishonest. You have all heard of the term, "fake it til you make it." In my eyes, that's a lie. Standing in front of that Mercedes and that huge home, all of which belongs to someone else, is dishonest. If it's not yours, don't claim that it is.
Failure to mastermind. There is no other industry in the world that operates like Network Marketing. You don't see McDonalds willing to share their marketing techniques with Burger King. Home business owners, yes that's you, are willing to share with others the things they are doing to create success. Believe it or not, this part of the system.
Do you see? It takes just as much effort to not do things as it does to do things. Yes, you may miss a few of your favorite TV shows on your trip to success, but what would you rather have….an evening with House or an American Idol or a successful home business? One provides you with time freedom, financial freedom and a lifestyle of your design. The other is just a pastime.
Don't fall short of the goal by making these simple, yet devastating mistakes. You are a business owner. Act like one!
Comments
comments