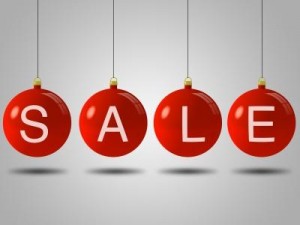 A little budgeting before and during the holiday season wouldn't do you any harm. On the contrary, if you are searching for a way to get out of debt, getting appropriate financial advice before the gift-giving season begins is the best thing that you can do. Most people spend a lot of money on travel, entertaining and presents during the holidays. A significant part of expenditure is done on credit, at huge interest rates. This brings along a lot of debt, which usually destroys people's cheer after the holiday. If you wish to avoid this, you should check the following 10 tips, which explain how you can have a great holiday without risking some unpleasant financial consequences:
Make a List: Writing down the items that you want to purchase can help you to avoid spending money on unnecessary things. Additionally, the list will remind you to buy everything that you need in order to spend a wonderful holiday with your family.
Always Stick to Your Budget: Another great financial tip that can help you to avoid holiday overspending is to stay within your budget. If you are tempted to spend more money than you should, you can shop together with one of your friends, who can provide a voice of reason whenever you need it.
Look Out for Bargains: Although you cannot find some really good deals during the holiday season, there are major price variations among the same products provided by different stores. To benefit from these variations, you should take the time to compare certain offers. Another great idea would be to look for presents before prices go up for the official shopping season.
Check Return Policies: It is very important to verify the return policies of various stores prior to buying gifts. This is because these policies indicate the terms that all customers who intend to return goods must comply with. These terms mainly relate to time frames and condition of goods.
Record Your Purchases: This is another useful financial tip for the holiday season. Keeping track of your purchases can help you to understand whether you will exceed the limit of your budget or not.
Choose the Right Payment Methods: If you wish to lower your debt, it is very important to leave the credit card at home. The best payment methods include debit cards, checks and cash.
Transfer Your Credit Card Balance to a Low-Interest Credit Card: If you possess a low-interest card, you should transfer the balance of the high-interest cards to it. This can be a very lucrative financial practice because paying off $1,000 at 6% instead of 18% interest will save you a lot of money.
Use Stores' Point Structure: Numerous stores are involved in cash-back reward programs, which offer rebates on particular purchases. Although most programs only offer small discounts, these can add up to a substantial savings over one year.
Get Gift Cards: Using gift cards in order to keep your budget under control is a truly beneficial idea. Occasionally, this type of deal helps people to get two gifts for the price of one.
Use Coupons: A large number of websites offer coupons that can bring you significant discounts, especially during the gift-giving season.
The time to look for financial advice is before the official holiday shopping season starts. Although shopping might not be as much fun as you expect, the tips presented above can help you to get through the holidays without increasing your debt.
Comments
comments